What Clients are Saying about the CWE
Very helpful to bounce ideas off of another individual; very helpful to brainstorm before I begin a writing assignment; very friendly environment."
"I was able to have someone else objectively review my writing and legitimately help me. Everything that I needed to be explained was, and I plan on coming back to the WC."
"It was a pleasure and a lot of help working or getting help from the WC. It was even better to know that I was on the right path and that I was helped with my grammar part of the paper."
"I got a lot of work done here and I also learned how to become a better writer. I plan to come again."
Our Staff — more coming soon!
Sanah Athar
Standing: Sophomore
Major: Double Major in English & Psychology
Career Goal: Teach secondary education; eventually become a professor
Tutoring Philosophy: We all learn something every day, and a lot of the times it's that what we learned the day was wrong.
Fun Fact: I have read over 500 books so far.
Kirby Clark
Eyanjem Etta-Ashu
Cordelza Haynes
Claudia Kopinski
Hae Seon Lee
Lexy Martino
Standing: Sophomore
Major: Major in Anthropology, Sociology, and Spanish
Career Goal: Not quite sure yet
Tutoring Philosophy: Writing can be really difficult, and a second pair of eyes can be really helpful!
Fun Fact: Blink-182 has always been, and will always be my favorite band.
Liliia Maslarova
Standing: Freshman
Major: Major in Biochemistry: Minor in Psychology
Career goal: To become an engineer and to conduct researches in the Biomedical field
Tutoring Philosophy: To help students with writing in the most suitable and pleasant way for them. As an international student I had difficulties with writing myself but thanks to my writing professors and writing tutors I overcame that and would be more than happy to be able to help other students.
Fun fact: I like to watch Korean Dramas
Caitlin McGee
Becca Miller
Thu Ha Ngo
Standing: Senior
Academic Plan: Business major
Career Goal: I want to be an English teacher or business teacher when I get back home
Tutoring Philosophy: Being a tutor, I can gain experiences in teaching; and, I love to help people avoid stress.
Fun Fact: I'm from Vietnam.
Nina Pangan
Alex Slotkin
Standing: Sophomore
Major: Major in English
Career Goal: To advertise for large companies
Tutoring Writing: Writing is one of the hardest and most rewarding things to do; I want to be there for others when they are trying to overcome their difficulties
Fun Fact: I collect Coca-Cola paraphernalia
Michelle Taliento
Nicole Walters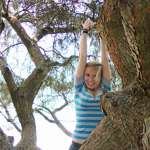 Standing: Senior
Major: Major in Physics & Philosophy; Minor in Arabic
Career Goal: To do research, or be a Physics teacher, or write Physics textbooks
Tutoring Philosophy: I know what it is like to struggle with writing, and would like to help others overcome their struggles as my teachers have helped me
Fun Fact: I adore the singer Marilyn Manson