What Clients are Saying about the Writing Center
"Very helpful to bounce ideas off of another individual; very helpful to brainstorm before I begin a writing assignment; very friendly environment."
"I was able to have someone else objectively review my writing and legitimately help me. Everything that I needed to be explained was, and I plan on coming back to the WC."
"It was a pleasure and a lot of help working or getting help from the WC. It was even better to know that I was on the right path and that I was helped with my grammar part of the paper."
"I got a lot of work done here and I also learned how to become a better writer. I plan to come again."
Our Staff – Spring 2013 List of Tutors
Brynne Oster-Bainnson
Standing: Senior
Academic Plan: Theater Major
Career goal: Working in theater design, like costumes or sets.
Tutoring Philosophy: I believe that as a tutor it is my job to help you feel excited and get invested in the work you are doing because writing can be a lot of fun.
Fun fact: I am currently obsessed with A Game of Thrones, and have been devouring the book series. I highly recommend it!
Elise Boykin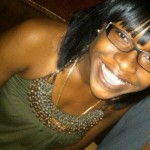 Standing: Junior
Academic Plan: Major in Political Science and minor in Sociology.
Career goal: Law school.
Tutoring philosophy: I believe that the client should be given complete control over her/his paper and be allowed to make her/his own decision on how s/he wants to change the paper. I give my client the opportunity to read her/his essay aloud as I take notes on it. While tutoring, it is necessary to be a good listener and take the client's feelings and opinions into consideration when going forward with the session.
Jayde Bryant
Standing: Junior
Major: English Major, Writing Minor
Career Goal: Journalism
Tutoring Philosophy: Writing is a form of communication and an opportunity for people to express themselves freely. I enjoy being a part of the writing transformation that is made throughout each tutoring session and helping others improve their skills and develop their writing identity.
Frank Scarpa
Standing: Junior
Academic goal: Biology major
Tutoring Philosophy: One thing I love about writing is the freedom and control it gives me. When I write, I create my own world, a world in which I can do anything I want at any moment I please. Writing is difficult, and just because I am a tutor doesn't mean that it is not difficult for me. When I tutor, I like to break down the writing process into steps because, even though it is not easy, that doesn't mean that I cannot try to make writing as easy as possible for my clients.
Fun fact: I am one of eight children.
Inez Neto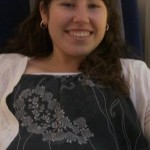 Standing: Junior
Academic Plan: Double major in English and French, with a Writing minor.
Career Goal: Editing and publication, or education.
Tutoring philosophy: Everyone is a writer, not a robot that churns out essays. I always try to encourage my clients to trust their inner voice to avoid becoming robotic. Also, I ask clients to focus more on their overall writing during sessions rather than narrowing in on just one paper in particular, which also helps them realize that there can be fluidity in an assignment regardless of the topic.
Fun fact: I speak Portuguese. Boa sorte com este semestre (Good luck this semester). I hope to see you and your writing soon in the Writing Center!
Portia Dezen
Standing: Senior
Academic Plan: English Major / French Minor
Career Goal: A career in fashion
Tutoring Philosophy: I tutor by asking direct questions, identifying main arguments, and keeping an upbeat mood throughout sessions!
Fun Fact: I love shoes, the New England Patriots, and collecting fortunes from fortune cookies.
Sydne Schecter
Standing:  Junior
Academic Plan: Double major in Sociology and French, with a minor in Writing.
Career Goal: Teaching English abroad, becoming a social worker, or becoming a teacher of either Sociology or French.
Tutoring philosophy:  Being a writing center tutor, it's my job to help other students find their voice and feel comfortable with their writing.
Fun Fact: I love to travel, and have been to Honduras and Martinique!
Tori Porpora
Standing: Senior
Academic Plan: Double major in English and Religious Studies.
Career Goal: Editor at a publishing house.
Tutoring Philosophy: Tutoring is a means of leading students to make better decisions in their writing, and thereby creating better writers.
Fun Fact: I am ridiculously good at guessing in charades.
Victoria Russell
Standing: Senior
Academic Plan: English major, with minors in Writing and Western Heritage.
Career Goal: Still undecided about what she would like to do after graduating from Drew, but is considering different options such as graduate school and a career in the publishing field.
Tutoring Philosophy: Her job in all Writing Center sessions is to listen carefully and ask questions that help the writers organize their thoughts and get them down onto paper, since just talking out ideas fixes lots of writing issues.
Fun Fact: Spent 2011 fall living and studying at Queen Mary University of London, where she took literature and film classes and performed with the Jazz singers ensemble.
Sable Levy
Standing: Second Semester Sophomore
Academic Plan: Major in English; Minor in Writing
Career Goal: Novelist
Tutoring Philosophy: Writing tutors are an excellent resource for helping one discover, expand upon, and organize on paper his/her ideas. Ideas, not grammar, are the heart of good writing.
Fun Fact: I have a "missing knuckle" (and yes, you can ask to see it).
Nicole Walters
Standing: Sophomore
Major: Major in Physics & Philosophy; Minor in Arabic
Career Goal: To do research, or be a Physics teacher, or write Physics textbooks
Tutoring Philosophy: I know what it is like to struggle with writing, and would like to help others overcome their struggles as my teachers have helped me
Fun Fact: I adore the singer Marilyn Manson
John Koban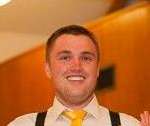 Standing: 2nd Year M.A., The Theological School
Academic Plan: Religion & Literature, U.S.-American Church History
Career Goal: Someday I hope to work in a college or university teaching English literature and/or composition.
Tutoring Philosophy: I am a tutor because I have fun talking with others about writing. Writing may not always be a fun activity, and sometimes it can be downright miserable, but it also can be a joy, and when it is done well, writing is satisfying. If I can help my fellow students find that satisfaction after going through the many stages of a writing assignment, I am glad to have helped.
Fun Fact: I've visited 35 U.S. States (and I haven't visited New England yet).
Thu Ha Ngo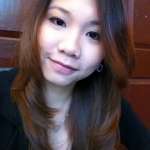 Standing: Sophomore
Academic Plan: Business major
Career Goal: I want to be an English teacher or business teacher when I get back home
Tutoring Philosophy: Being a tutor, I can gain experiences in teaching; and, I love to help people avoid stress.
Fun Fact: I'm from Vietnam