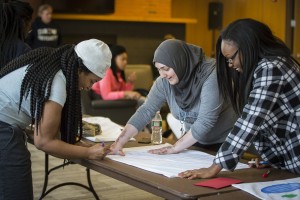 Drew University provides many opportunities for students, staff, and faculty, to connect with communities beyond our campus. We at the Center for Civic Engagement encourage the entire Drew community to take advantage of the opportunities and resources on these pages and send us new information to help us expand these lists. If you know of someone at Drew who has shown leadership in and commitment to engaging with our larger communities, please let us know by nominating that person for a Civic Engagement Award.
Opportunities for Staff
Drew University has created a policy to encourage staff members to engage in service and volunteer work.